Sludge dewatering by Centrifuge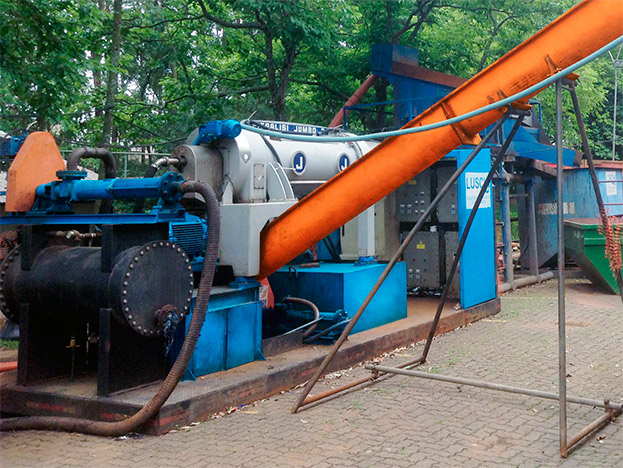 Centrifuge, also called decanter centrifuge, is the best-suited equipment for separation of liquids containing suspended solids. These mobile centrifugation units permit to remove and dewater sludge sediments, in situ, with no need of structural work.
The equipment separates two or three phases of different specific weights, especially separation of liquid containing solids in suspension. The solid and liquid separation occurs within a cylindrical body-shaped rotating wall bowl in which the inner surface the heavier solid phase is deposited, that is continuously discharged by the internal thread, the liquid gel is discharged at another end and directed the collector pipe.
Application:
• Wastewater Treatment of industrial waste (WTIW)
• Water Treatment Plants (WTP)
• Sewage Treatment Plants (STP)
Contact our team for more information about the decanter centrifuger!