PVC Membrane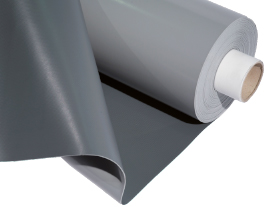 Synthetic membrane made by co-extrusion from plasticised PVC. It has different physicalchemical properties on each side: - the upper surface is treated against UV rays - the underside is highly resistant to puncture and perforation by roots. Any tears in the upper layer of the membrane can be seen immediately due to the difference in colour between the two sides.
Main Features:
High resistance to weathering and UV rays
Insensitive to freeze-thaw cycles
Excellent weldability
High mechanical resistance
High puncture resistance
Resistance to perforation by roots.
Application:
Hydraulic Waterproofing
Roofing
Dams

Landfills